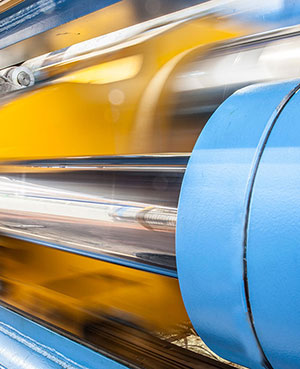 Company history
Sepal was established in 1973 by the Bertoli family, whose name is historically linked to aluminium, in the Val Trompia area.
In 1991 it moved to Gussago, Brescia (Italy), where it installed extrusion presses with a capacity of 1,350 and 1,800 tons.
In 2002, its need for expansion led Sepal to open a new production unit in Lograto, Brescia: this modern plant increased the production capacity of the company with the installation of a 2,500 tons press, which enabled to manufacture aluminium structural sections weighing up to 10 kg per meter. 
During the last year, Sepal S.p.A. has brought to conclusion the boosting project undertaken in 2013.
Extension of the Lograto production facility
Moving of all activities and offices from the Gussago (Bs) facility to that of Lograto (Bs)
Start-up of two new presses
Introduction of new management system

Implementation of the new coating plant 
Number one in Europe, in terms of dimensions and characteristics of integration with the entire production cycle, for having industrialized flash oxidation pre-treatment technology. Obtaining of relative Qualicoat certification and SEASIDE Class conformity certificate.
Completion of new anode plant 
A plant that stands out in terms of technology and automation, able to provide extremely high productivity. Today, besides oxidation, we can offer sandblasting, brushing and polishing. Our application for Qualanod certification is nearing conclusion.
Installation of new machine for applying protective film on extruded profile sections
Automated warehouse 
Preparation of necessary area and infrastructures. 
The warehouse will be equipped with 4,000 independent cells.
Technologically, these facilities are in the forefront in the field of aluminium extrusion and surface treatment.
Nowadays Sepal, thanks to the experience gained and with a production capacity of 30,000 tons/year, offers its know-how to solve all the most complex problems related to the extrusion and finishing of aluminium structural sections weighing from 50 gr to 10 kg per metre, reaching excellent quality levels with its structural sections to specifications.